Spanish Regions and their Famous Foods – Part 2
Monday, June 27th, 2011, 9:02 am
Wherever you go in Spain you're guaranteed delicious dishes, fragrant fruits and a variety of veg but every region in Spain has its own specialities to offer. If you love to eat and find new flavours, take a food tour of Spain with our handy guide to its regions and their most famous delicacies.
Spanish Regions and their Famous Foods – Part 1: the North and the East
The South
Andalucía
Sparkling Andalucía, Spain's large southerly region, is where Arabs introduced rice, lemons, oranges, olives, vines, plus many new vegetables and spices. Nowadays, you'll also find an abundance of strawberries, apples, pears, melons, plus figs and tropical fruits. With its vast olive fields, Andalucía is the third largest exporter of olive oil to the rest of Europe. In the more mountainous areas you'll discover typical Spanish foods such as succulent jamón Serrano and soft, creamy artisan cheeses like Grazalema. But, perhaps Andalucía is most famous for its delectable tapas that were invented in the region, with literally hundreds of dishes to choose from. Gazpacho, cold tomato soup and tocina de cielo, custard and caramel dessert, also come from Andalucía.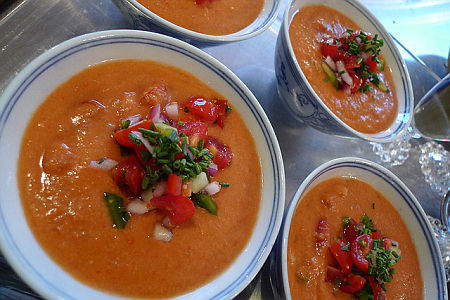 The Central Region
Around Madrid
Wild boar, pheasant, partridge and hare are the base of many local dishes in the central region making up many a hearty stew. There's also a tantalizing variety of local cakes and buns, such as the almond-based furrinillas. The local Manchego cheese, made from sheep's milk, is also widely regarded throughout Spain and is used to make pisto manchego, a dish of manchego, peppers.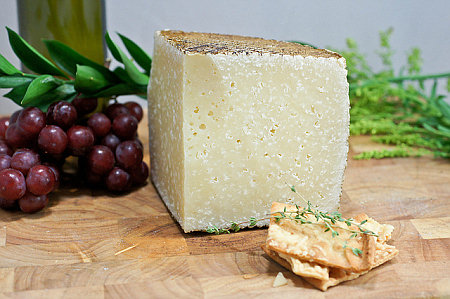 Madrid is not an area known for being a great producer of Spanish foods, but it does offer excellent preserves and cured meats. Madrid restaurants are a rich source of specialities from every Spanish region, often offering superb fresh fish on the table within a few hours of being caught. The area's also known for its crusty white bread or pan de pueblo, milk-fed lambs and fresh water fish.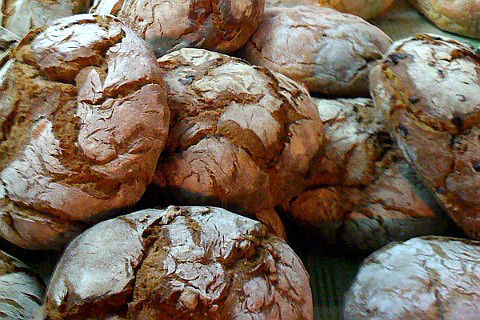 The Islands
Balearics and the Canary Islands
Away from the mainland lie the Balearics and the Canary Islands. Traditional recipes vary from island to island but tend to reflect the cuisine of Catalonia with its mixture of sweet and savoury. Fish, seafood and pork are main ingredients, combined with a generous helping of fresh vegetables.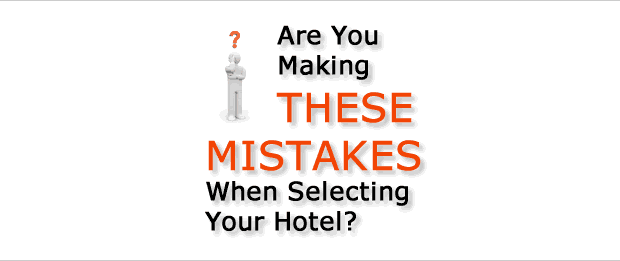 Mallorca is home to the spicy sobrassada sausage and the sweet pastry known as ensaimada. There is a good selection of other dishes like huevos a la sollerinca; a dish consisting of eggs, sausage and pea sauce, tumbet; a type of tasty vegetable casserole and coca de trampó; a pizza-style dish.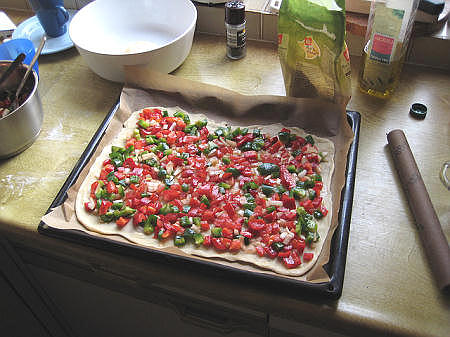 The Canary Islands are, probably, most well-known for their lovely small sweet bananas, as opposed to the larger plantains and there is plenty of other tropical fruit on offer from guava to mango and papaya. The sea provides an abundant supply of fresh fish while the bananas are the perfect thing from which to make a naughty but nice liqueur.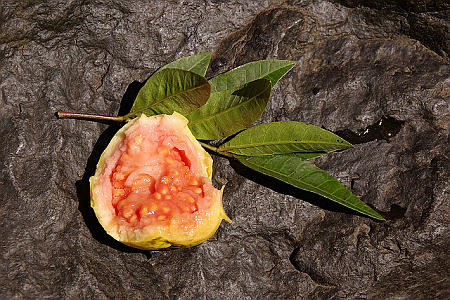 Guest post by James
James is a freelance travel writer based in the UK. For more information about him or to keep up with his travel findings online check out his Twitter account Travelling_J
Photo credits (in order of appearance): Serge Baumeler/ (featured photo), davidfg, artizone, inthesitymad, Xesc, DragonFly24
About 8 years ago guest_poster
Tags: Gastronomy, regions, spain
If you liked this post, share it with your Friends: