Rome Segway Tour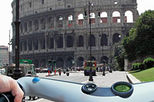 Relive the days of ancient Rome while you glide from sight to sight on a Segway, the coolest ride of the 21st century! Far easier than walking, and more unique and private than a coach tour, getting around Rome on a Segway personal transporter is a once-in-a-lifetime experience.
While you ride your two-wheeled electric Segway, which operates by self-balancing, you'll listen to your audio guide via a set of headphones and hear entertaining facts and anecdotes about Rome's history as you glide. You'll be introduced to Rome's hidden treasures (exterior only) and be entertained by the impressive legacy of legends and stories that resonate throughout the city.
Numbers on your Segway tour are limited to 8, and a minimum of 2. The tours are escorted by a tour leader to ensure a safe, unique and private experience.
"5++++!!!!! This was the highlight of my Italy vacation. My wife and I loved it. The tour guide, Marcello was fun, informative, and so friendly. We did not want the tour to end."

RMF, USA, December 2010
Book your Rome Segway Tour now
Illuminated Rome Night Tour with Dinner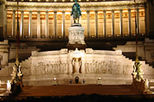 See the sites of Rome by night - the Imperial Forum, Colosseum, Victor Emmanuel Monument, the Jewish quarter with the large bronze-roofed Synagogue, the magnificent Basilica of St Peter's and much more. To top off your night, dine on traditional Italian cuisine in a typical local restaurant.
"Great overview of Rome and a great dinner with wonderful entertainment. The opera singers at the restaurant were outstanding. Would highly recommend to anyone going to Rome."

Olga S, December 2010
Book your Illuminated Rome Night Tour with Dinner now
Roman Gladiator School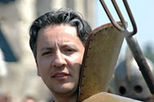 Master the basics of hand-to-hand combat at a genuine gladiator school on the ancient Appian Way. You'll discover the secrets of Imperial Rome's gladiator games, get hands-on with ancient Roman history and have the best fun you can imagine!
During your two-hour lesson, your gladiator instructor will teach you how to fight with authentic weapons used by the gladiators of ancient Rome. Lessons are organized and led by members of the Historic Group of Rome who specialize in the re-enactment of Roman life and gladiatorial combat.
Are you up to the challenge of this truly Roman experience combining culture, sport and ancient legends?
"We absolutely LOVED this class! We are 4 people from Sydney, in our 20's and had the time of our life. It was very friendly, we loved our costumes - be sure to bring water with you, this is a very physical activity. Highlight of our time in Rome for sure!!!"

Aleatta P, February 2011
Book your Roman Gladiator School now
Catacombs and Roman Countryside Walking Tour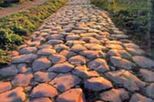 Journey along Rome's ancient Appian Way to take a guided walking tour through the Catacombs. You'll travel by coach to the southern edge of ancient Rome and gain a unique perspective on the city and its history.
Combining coach and travel on foot, your morning guided tour takes you beyond the city walls and along the rustic Appian Way. You will make three stops along the way, giving you an opportunity to take a walk in the Roman countryside, explore the underground Catacombs, and examine the masterful construction of Rome's remaining ancient aqueducts.
"The tour was excellent, the guide was most knowledgeable, the schedule was punctual, and the guide's commentary was understandable and very detailed. The experience was much more complete than was possible without the tour. The schedules were prompt, buses were always on time and clean and modern."

Thomas B, USA, June 2010
Book your Catacombs and Roman Countryside Walking Tour now
Rome's Tiber River Dinner Cruise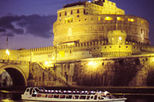 Wine, dine and relax while you glide along Rome's River Tiber on this two-hour dinner cruise. It's a peaceful and fun way to experience Rome at night, so sit back and enjoy your welcome drink and canapes as you settle into a laidback evening of cruising, dining and music.
After being welcomed aboard with canapes and a drink, you'll set sail from Ponte Sant'Angelo dock. Your evening dinner cruise takes you toward Tiberina Island then back up to Ponte del Risorgimento, north of the Borghese Gardens, before returning to Sant'Angelo.
One three-course set menu is served on the cruise, and a vegetarian option is available. The dress code is smart casual.
"This trip was really the highlight of our stay in Rome. It was so beautiful on the river as twilight fell and the city slowly became illuminated. The atmosphere was just happiness with the accordionist adding to it with his typical Italian music and songs. Even our request for vegetarian meals had been taken into account and was excellent."

Valerie B, United Kingdom, August 2010
Book your Rome's Tiber River Dinner Cruise now
Ancient Ostia Day Trip from Rome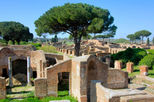 Escape to Ostia Antica and see why experts are calling it "The Better Pompeii". It is just a step away from Rome and you'll travel in a personalized small group with maximum 25 people! The perfect half day trip from Rome for those seeking to learn more about ancient Roman ruins but do not have time to travel to Pompeii.
The beautifully preserved ruins of Ancient Ostia were founded in the 4th century BC and were once inhabited by over 100,000 people. Ancient Ostia is commonly referred to as "The Better Pompeii" due to the astonishing, highly-preserved condition of its buildings. Structures include taverns, baths, apartments, groceries and theatres - and their intact state so strikingly exceeds that of the Roman Forum, Imperial Forum and Pompeii, that it seems a misnomer to call them 'ruins'.
"I had a Fantastic experience on this tour. The guide, Vivianna, was knowledgeable, friendly and the tour was very well paced. This is a must in Rome for anyone interested in the ancient past."

Centzon Totochtin, November 2010