DAY 1
During this whirlwind day in Boston, you see some of the best - and certainly the most famous - that Boston has to offer.
Take Subway Red Line to Charles/MGH Station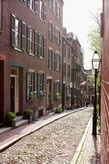 Photo: bluebike
Take a
walk
to Public Garden
Why visit
One of the best spots for a relaxing break in the middle of a city
A National Historic Landmark
Was the country's first public botanical garden
Read more about Public Garden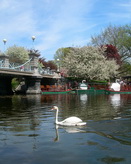 Photo: Philocrites
Take Subway Green Line (B, C, D) from Arlington Station to Kenmore Station
Take a
walk
to Fenway Park - 15' in all
Why visit
One of the best-known sports venues in the world
Every Red Sox game since May 15, 2003, has sold out - an MLB record
The only one of the original standard ballparks that's still being used
Read more about Fenway Park Tour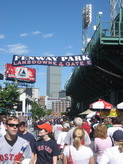 Photo: jack heddon
Take a
walk
via Back Bay Fens to Museum of Fine Arts - 15'
Why visit
One of the largest museums in the United States
Over one million visitors annually
Just opened its new Art of the Americas wing, and will add more sections throughout 2011
Read more about Museum of Fine Arts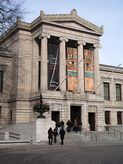 Photo: pobrecito33
Take
Subway Green Line
from
Museum of Fine Arts Inbound
Station to
Copley
Station
Take a
walk
to Newbury Street - 20'
Why visit
Fun place for high-end shopping
One of the most expensive streets in the world
It is the "Rodeo Drive of the East"
Read more about Newbury Street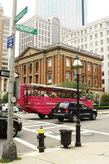 Photo: Nicolas Karim
Take a
walk
to Freedom Trail, which begins in Boston Common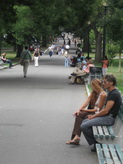 Photo: GreenNetizen
Lunch time
Take a
walk
to Boston Common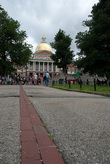 Photo: kberberi
Take a
walk
to Paul Revere House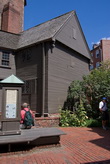 Photo: Dennis Wright
Take a
walk
to Old North Church - 5'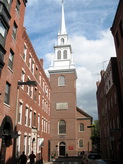 Photo: jbcurio
Take a
walk
to North End Neighborhood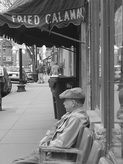 Photo: copelaes
end of day 1

Meet our Boston Local Expert:
Jeanette Mellinger hails from San Francisco, but has been living in the Boston area since September 2009. Some of her favorite things include urban hiking, running, taking photos, finding the best brunch spots, and hanging out with great company over a microbrew, bottle of wine, or coffee. Luckily, these things mean she's explored a lot of Boston so far, and can't wait to see more!