Royal London Bike Tour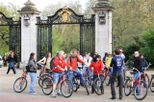 Take the Royal London Bike Tour and visit London's royal palaces and the city's most spectacular landmarks by bicycle! This half-day bike tour is a fun, educational and active way to tour London and the beautiful Royal Parks of Kensington Gardens, Hyde Park, Green Park, and St. James's Park.
Tours are taken on state of the art California 'beach cruiser' bicycles that are named after famous British personalities. Will you choose Winston Churchill, William Wallace or even David Beckham?!
"Absolutely fantastic tour! The ride was easy enough for any level of rider. We covered so much ground and saw so many sights. It was a brilliant way to get a feel for the city and identify attractions to revisit in more detail. I would recommend this as the first thing you do in London."

Sarah S, October 2010
Book your Royal London Bike Tour now
London Thames River Dinner Cruise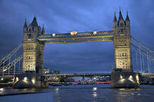 Breathtaking river views, relaxing atmosphere, a four-course meal and after-dinner dancing - what more could you ask for? A Thames River dinner cruise is the perfect indulgence, from the welcome cocktail you'll receive when you step onboard, to dancing cheek to cheek on the dance floor after dinner.
Your four-course la carte dinner features modern European cuisine, freshly prepared by a talented team of chefs and professionally served and presented by the friendly team onboard.
A musical blend of jazz is performed during your dinner cruise by the resident band, which comprises some of London's finest musicians. The highlight of your Thames River dinner cruise is the after-dinner dancing to music from the 60s right through to the hits of today.
"Excellent service, excellent meal and excellent music. Totally enjoyable. Lovely trip."

Michael S, United Kingdom, August 2010
Book your London Thames River Dinner Cruise now
Stonehenge, Windsor Castle and Oxford Custom Day Trip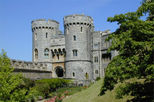 Your day trip begins with a short drive to Windsor, home to the royal family for 900 years and official residence of Her Majesty Queen Elizabeth II.
The most famous prehistoric monument in the world, and now a World Heritage Site, Stonehenge stands alone in the vast emptiness of Salisbury plain.
Your guide will take you on a walking tour to see Christ Church, where the Harry Potter series was filmed, the Bodleian Library and the Sheldonian Theatre. Your visit includes free time to explore Oxford on your own also.
"Had a great time and our tour guide was brilliant, very informative and entertaining."

Antonia P, October 2010
Book your Stonehenge, Windsor Castle and Oxford Custom Day Trip now
Phantom of the Opera Theater Show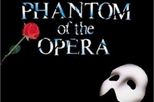 The Phantom of The Opera is a haunting musical which traces the tragic love story of a beautiful young opera singer and a composer shamed by his physical appearance into a shadowy existence beneath the majestic Paris Opera House.
The show received its world premiere at Her Majesty's Theatre in London on 9th October 1986 and has since been played out to over 9,500 audiences in the West End. A true theatre blockbuster that is not to be missed whilst in London!
"Great seats, better than I expected. Hassle free. Tickets were at the pickup window, no problems. Show was fantastic, would see it again."

Tom H, Canada, December 2008
Book your Phantom of the Opera Theater Show now
River Thames High-Speed Cruise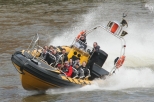 Are you an adrenaline junkie? Then this high-speed river cruise tour is tailor made for you! London will truly come alive and kicking with the fastest, most exciting River Thames cruise you could ever experience.
The super-powered Rigid Inflatable Boats (RIB's) are specially designed to operate on the River Thames. One minute you're cruising gently under Tower Bridge, the next you are racing out towards the Thames Barrier at a rate of 50 knots.
This fantastic interactive guided tour takes in London's top sights and gives fascinating insight into their history. With a modern sound system on board you'll be sure to hear your guide's entertaining and informative commentary even at high speed.
"We all thought that this trip was amazing. It was so much faster and better than we had thought it would be (and we thought it would be good!). The guide was really helpful, friendly, informative and entertaining."

Joanne C S, October 2010
Book your River Thames High-Speed Cruise now
Private Tour of London's Historic Pubs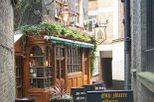 A trip to London is not complete without popping into a traditional pub for a drink. So why not take a private, walking tour of 5 historic London pubs with a local expert and professional beer taster? Get your beer goggles on and don't forget your camera!
Arrange your private pub tour at a time convenient for you, and let the charismatic pub tour leader take care of the rest! Your guide is an expert on the London pub scene, local architecture and British customs (having written books on all three subjects).
"A fantastic tour! The guide is an expert on British beers and a real character - I had a blast. I've been back to the same pubs since the tour, I'd never have found them otherwise. Well worth doing while in London."

Timetable Tim, United Kingdom, March 2011