Moulin Rouge Show Paris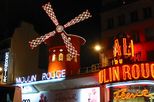 The Moulin Rouge is the number one show in Paris, if not the whole of Europe. No wonder it sells out quickly! Don't miss your chance to see the world-renowned showgirls and French Cancan dancers strut their stuff on the Moulin Rouge's historic stage.
Le Moulin Rouge is world famous thanks to its French Cancan, and immortalized by the painter Henri de Toulouse-Lautrec. The sumptuous shows at the Moulin Rouge feature feathers, rhinestones and sequins, fabulous settings, original music and of course... the most beautiful girls in the world.
Many international stars have performed on stage at the Moulin Rouge including Ella Fitzgerald, Liza Minnelli, Frank Sinatra and Elton John. They have all put on exceptional shows, following in the footsteps of French celebrities such as Maurice Chevalier, Jean Gabin, Edith Piaf and Yves Montand.
"Moulin Rouge was the highlight of our trip. We had the Toulouse menu and red wine instead of champagne. Both were great and the show is a great Paris experience! Entry process/organization of staff was superior to other Paris cabarets."

Michelle L, December 2010
Book your Moulin Rouge Show Paris now
Eiffel Tower Dinner and Seine River Cruise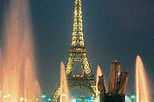 Treat yourself to an unforgettable night in Paris and combine dinner at the Eiffel Tower with a Seine River Cruise. It's the perfect introduction to the city of lights, bursting with architecture, monuments and historic sights!
Admire a birds-eye view of the floodlit monuments and the streets below while enjoying a three-course dinner at the first floor 'tourist style' Eiffel Tower restaurant. Afterwards, sit back and let the illuminations of the famous Seine bridges slide by during a leisurely cruise on the River Seine.
This is one of the most popular Paris tours and regularly sells out weeks in advance, so book ahead to avoid disappointment.
"This tour is very well organised and the dinner at the Eiffel Tower was delicious. I would definitely recommend this tour to family and friends."

Greg W, Australia, August 2010
Book your Eiffel Tower Dinner and Seine River Cruise now
Paris Chocolate and Pastry Food Tour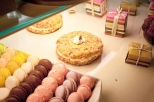 Combine your love of chocolate and cakes with your passion for Paris! The Paris Chocolate and Pastry Food Tour combines French gourmet specialties with an afternoon walking tour so you won't need to feel too guilty. Numbers are limited to a maximum of 8 people on this small group tour, ensuring you'll receive personalized attention from your guide. Your tour is led by an expert food connoisseur, who will take you through a number of Paris neighborhoods to visit at least three pastry shops, a bakery and three chocolate shops.
"So fun!! I really had a wonderful time. Our guide was very informed, charming, and passionate about his topic! Loved that the tour did not feel 'touristy'...felt like we saw a bit of real Paris. I would recommend this tour to anyone who loves chocolate and Paris. It will not disappoint!"

Jenny H, December 2010
Book your Paris Chocolate and Pastry Food Tour now
French Wine Tasting in Paris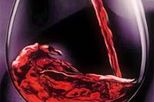 Whether you are a wine novice or a wine lover, where better to become a connoisseur of French wines than Paris? You'll learn all about French wines on the Wine Tasting in Paris, with a choice of three specially designed wine tastings.
This relaxed and fun tasting highlights the appreciation of fine French wines. Presented in English by a professional sommelier, you'll taste the award-winning wines of France in a royal cellar near the Louvre, used by the sommelier of Louis XV. From Sancerre to Champagne, from Burgundy to Bordeaux, taste a variety of wines while learning about the history of French wine.
"This was excellent! It was both fun and informative. We learned so much about French wine and how to now choose French wine. I would recommend this tasting for anyone who loves wine and would like to learn more. Learning to read and understand the labels was priceless. Thank you for a great experience!"

Lynne D, October 2010
Book your French Wine Tasting in Paris now
Paris City Segway Tour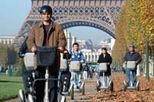 Imagine cruising effortlessly through the parks and sidewalks of Paris while receiving a great orientation, informative historical and current-day information, heaps of unique and fascinating stories, great photo opportunities and superb personal service from your guide. Well dream no more and book your Paris City Segway Tour today!
The Segway is the first of its kind - a self-balancing, personal transportation device that's designed to operate in any pedestrian environment. Since their introduction, the day and night Segway tours have regularly sold out. It's new, it's cool and loads of fun!
"Our guide Andrew was excellent. He gave an informative and fun narrative Paris on a Segway. The Segway took about 5 minutes to master. Would highly reccomend this trip to anyone visiting Paris."

douglas b, November 2010