Meet Jeanette Mellinger, our Boston Local Expert
Thursday, March 31st, 2011, 6:45 am
Please meet Jeanette Mellinger, our Local Expert from Boston. In a series of blog posts she will cover a number of Boston related topics that will help you learn more about one of the most beautiful American cities.
Q1. Hello Jeanette, we would like our readers to get to know you better. Could you please tell us a little bit about your background?
A1: For sure! I grew up in Vallejo, California – about 30 minutes outside of San Francisco, California. I'm very much a child of the Bay Area – most of my large extended family is around there, I went to college at Stanford, and lived in Mountain View and San Francisco after. I've spent the past few years working on nonprofit development, mostly in the world of education, but my heart has also always been in travel and in really getting to know people and places anywhere I go. While I lived in SF, I walked as many of its hills as I could, and explored in the same way any time I went somewhere new.
After living in the Bay Area all my life, I decided to try something different and I was excited to get a new perspective, so I moved to Boston on a whim (with the help of a remote job). I've lived here since September 2009 and, since then, I have walked through as many neighborhoods and tried out as many great brunch spots and microbreweries as I could. I've been lucky to have lots of visitors from California and elsewhere, so I can vouch for many tourist attractions and local favorites alike. Finally, I have also had the opportunity to take quite a few daytrips (or longer) throughout New England, so feel free to ask me about any of the above!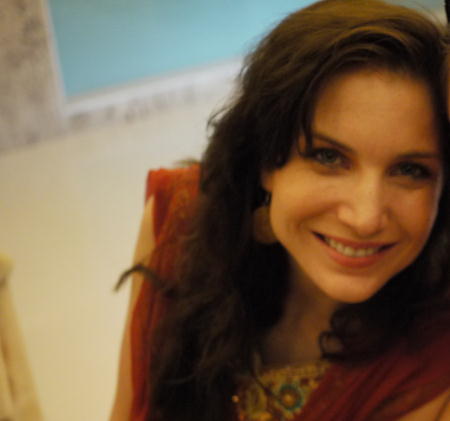 Q2. What kind of person are you?
A2: Since this is kind of a tough question, I polled my boyfriend and my family. Their answers: "A wonderful one! Curious, compassionate, enthusiastic!" and "A thoughtful and loving person that's constantly striving to better herself and help others. Very adventurous as well." I will add to that: I'm someone who is surrounded by very kind, generous complimenters, and I'm incredibly lucky for that.
Q3. What are your hobbies?
A3: There are so many things I'm interested in trying out or learning about, I hardly ever feel like there are enough hours in the day! With that time, though, my favorite things to do are run, practice yoga, go hiking (be that in the city or the woods), travel, read just about anything, study human behavior, and try my hand at abstract photography. If you consider "spending time with excellent people" a hobby, I'd add that to the list too.
Q4. So you are a traveler yourself. Where have you travelled to so far?
A4: Yes, I have long loved to travel, though didn't have the opportunity to do so outside of this country until college. Within the US, I've gone to 32 of 50 states. Outside, I've mostly spent time in Latin America (Mexico, Costa Rica, Panama, Ecuador, Peru, Argentina, Uruguay) and Europe (France, Portugal, Spain, Italy, Hungary, Croatia, Bosnia). I finally made it to Asia last summer when I visited India, and could see why everyone talks about the beaches of the Caribbean when I traveled to Aruba. I hope to also live abroad at least once in my life, so please feel free to add suggestions to that list.
Q5. How long have you lived in Boston?
A5: I moved to Boston in September 2009, so as of this writing it's been a year and a half! I visited 3-4 times before moving here.
Q6. Why is Boston a great place to travel to? What do you love most about it?
A6: Boston is a great place to travel to in order to see a part of the US that's quite beautiful thanks to its historical architecture and the greenery in and around it. It's also a vibrant, young city, filled with a range of people: from passionate Red Sox fans who have lived here all their lives, to young students of all types, to funky Cantabrigians (as in, folks who live in Cambridge). It's also a very walkable city, with great food and bars scattered all over – both very good things for visitors. This will be a favorite for history buffs, prospective students, and for those who love a city, but not one nearly as large as nearby New York.
Personally, I love Boston's seasons – including the multi-colored blossoms at every turn in spring, the warm, BBQ-friendly nights in summer, and the (justifiably) famous foliage in fall. I also adore the community, and how it's set up: there are squares (almost mini cities) throughout town with their own flavor, and populated by so many people who are often quite passionate about what they're doing, and the world in general (thanks to the many grad schools here). Finally, I love having such easy access to the rest of New England, which is all quite close to Boston – its tiny towns are the most charming I've ever seen in the States (hands down!), it's bursting with green (and then orange, magenta, red, and yellow in the fall), and it has hiking that's quite different from the West Coast.
And, OK, I couldn't end this interview without mentioning the lobster. Go to Maine (or even just to Boston's waterfront), and eat as much of it as you can. Trust me.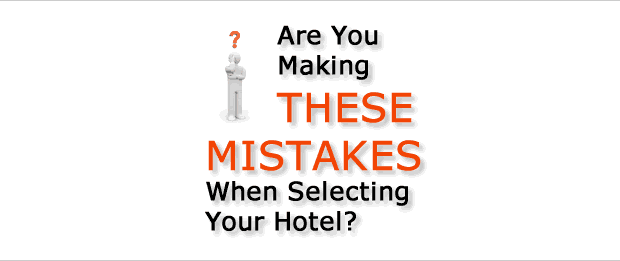 Q7. Why did you think it was a good idea to become a Boston Local Expert?
A7: I have inadvertently tried to become a local expert since moving here, out of my sheer excitement to get to know this neat, new area. I have realized that one of my great loves is exploring and learning about new places, but then also sharing those discoveries with others. To see or help someone else fall in love with a new place is incredibly rewarding to me.
Q8. What makes you a good Local Expert?
A8: As you have probably gathered, I love to learn, walk, and eat. And I'm excited to share the great things I find on account of doing all of those.
Q9. What are some topics that you will write about? Which will be your favorite? Or what area do you have the most expertise in?
A9: I plan to write about as many topics as I can. While I will probably have the most fun gushing about my favorite places in and around town – be they neighborhoods, tourist sites, or eateries – I find it just as essential to fully cover the logistics of getting here, staying here, and so on. Apparently I just love giving advice in general.
Q10. Is there anything else that you would like to share with the reader or anybody travelling to Boston?
A10: Though I can't think of anything now, I'm sure this will be covered in the blog. I'm happy to also share winter shoveling tips, though I really just recommend you try Boston in spring, summer, or fall instead. 🙂
Thank you for the interview. We are very much looking forward to your posts about Boston!
Photo credits (in order of appearance): Jeanette Mellinger (featured photo), Jeanette Mellinger
About 8 years ago Luka
Tags: boston, boston local expert, interview, jeanette, usa
If you liked this post, share it with your Friends: