Meet Marta Laurent, our Barcelona Local Expert
Thursday, March 10th, 2011, 9:41 am
Please meet Marta Laurent, our Local Expert from Barcelona. Marta is a certified tour guide for Barcelona and Catalonia. In a series of blog posts she will cover a number of Barcelona related topics that will help you learn more about this beautiful Mediterranean city.
Q1. Hello Marta. We would like our readers to get to know you better. Could you please tell us a little bit about your background?
A1: Sure! I was born in Barcelona and I have been giving tours since 2000. I had studied Translation at the Autonomous University of Barcelona (UAB), then spent a year traveling and when I came back I got a job as a protocol tour guide in the Sagrada Família Church where I worked for 2.5 years showing the site to our VIP visitors (politicians, press, special guests…). There I met professional city guides who recommended me to pass the exam to be an Official Catalunya Tourguide. I passed it and soon I started giving city tours as a freelance. I specialized in private tours, and was one of the first in town to create a website and advertize online as a Barcelona tour guide.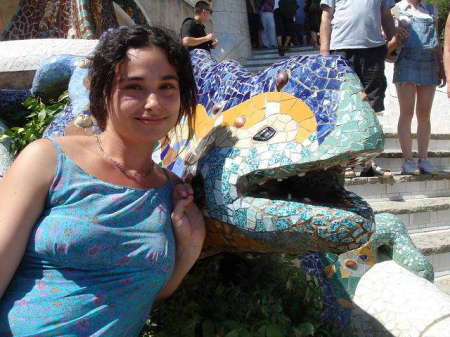 Q2. So you were born in Barcelona. What do you love most about your home town?
A2: The best about Barcelona is that it's many cities in one: we've got an Old Town that reminds you of Italy, a city center with a Parisian flair, a great seaside waterfront, modern architecture to rival Chicago… Plus we've got the Gaudí sites that you won't find anywhere else! Plus amazing food and charming people… What else do you need?
Q3. Do you have any hobbies?
A3: Of course! Dancing has always been a passion of mine, and after my tours are over I still have some time to take dance lessons. Right now I'm into modern dance and tribal fusion (kind of belly with a modern underground feel). I also love cooking: I've taken several workshops and my boyfriend and I enjoy spending time in the kitchen trying new recipes as often as we can!
Q4. Are you a traveler yourself? Where have you traveled to so far?
A4: Yes, in my job it's important to have traveled in order to understand my clients' needs, interests and expectations! I've been to most European countries (France, England, Andorra, Luxemburg, Sweden, Norway, Finland, Holland, Switzerland, Hungary, Croatia…), the US (Florida, NY and California), as well as some places in the Middle East (Turkey, Jordan and Syria).
Q5. What made you become a certified tour guide? And what do you like most about it?
A5: As I said, after college I got a tour guide job in the Sagrada Família church, and from there to becoming a certified guide in my region there was a short step. For a while I kept working part-time there and gave my own tours the rest of the time. But when I was asked to work full-time in the church I thought I was more of a free-soul and quitted. I've been a freelance tourguide since then, running my own business. Although not having a regular routine can be a bit chaotic sometimes, I love being my own boss, meeting different people everyday, going to beautiful places, being outdoors and feeling the heartbeat of the city.
Plus when I was a school kid, my favorite things were field trips and… that's what I do!
Q6. Which is your favorite Barcelona tourist attraction and why?
A6: I know I'm not going to be very original here but… it's the Sagrada Família, of course. I spent 2.5 years working there and got to know it really in depth. I met the architects, the builders, the priest, the administrators, and people who'd been related to the church for ages. And they are still happy to see me again when we cross when I take clients there. Plus it's so exciting to see this building growing, and new details added every few weeks, and new structures starting to rise… Can't wait to see it finished! Now they are talking about 2026. Will they make it? It's possible, but I'm afraid it's just a bit too tight.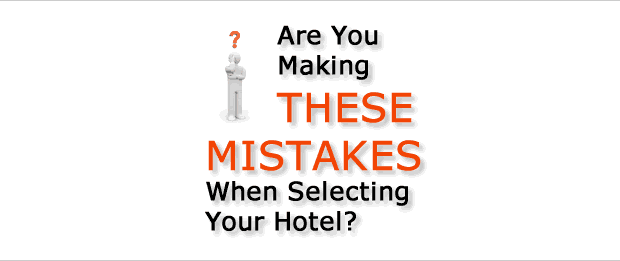 Q7. Tell us 5 adjectives that best describe Barcelona to you.
A7: Vibrant, human-sized, creative, European, unique.
Q8. What are some topics that you will write about on this blog? Which will be your favorite? Or what area do you have the most expertise in?
A8: Cooking and tourist sites are my favorite. I've been asked to write mostly on food-related topics, but I'd love to write about Gaudí and his works as well.
Q9. Is there anything else that you would like to say about yourself or do you have any personal advice to tourists coming to Barcelona?
A9: To see Barcelona you need at least 3 days: one for the Gaudí sites, one for the Old Town and one more for Montjuïc, museums, beach, shopping… Then I'd also add at least one extra day for daytrips around the city: the Montserrat Mountain, the Dalí Museum and Girona are my favorite, but there is much more to see! But if you don't have so much time, nothing will help you more to get the most out of your time in Barcelona than a tour with an efficient official tour guide!
Photo credits (in order of appearance): Marta Laurent (featured photo), Marta Laurent
About 8 years ago Luka
Tags: Barcelona, barcelona local expert, interview, marta, spain
If you liked this post, share it with your Friends: