London Neighborhood Guide
Monday, February 28th, 2011, 11:06 am
London has many faces. One district is clean, calm and relaxing, the next one is noisy, lively and fun. This blog post helps you learn a little bit about the neighborhoods that you should consider when selecting your hotel for your next trip to London. So you stay in an area that you will like…
In general
We recommend Zones 1 and 2
London has a good public transportations system. 11 tube lines service the city. Getting around is fast and easy. We recommend tourists to book a hotel in Zone 1 or Zone 2 during their visits however. These two zones encompass the majority of tourist attractions travelers regularly want to see. Staying in these zones will save you on public transportation costs and travel time.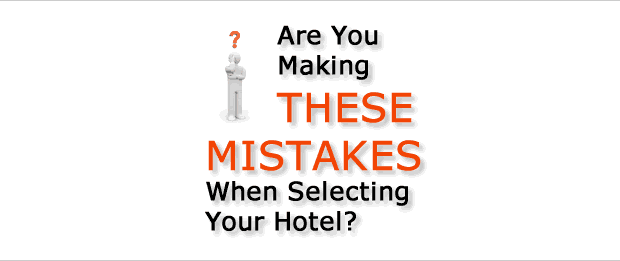 Zones 1 and 2 have hotel options for all budgets.
Neighborhoods
Hampstead
Hampstead is an affluent and very attractive London neighborhood. Set on a hill, it is characterized by parklands and one of the most expensive housing areas in the world. More billionaires live here than in any other area in the UK.
Camden Town
Camden Town is one of London's most bohemian-urban areas. It is best known for its colorful and lively markets. By night Camden buzzes with live music venues, clubs, pubs, bars and restaurants.
Islington
Islington is a fashionable neighborhood where many rich media and political personnel live. Tony Blair also lives here. The neighborhood features large Georgian and Victorian houses. The area around Islington Green is characterized by boutiques, antique shops and bars. Upper Street is one long stretch of restaurants and bars.
Maida Vale and St. John's Wood
Both are elegant neighborhoods that feel like leafy suburbs with beautiful residences, shops, and green spaces. Their roads are lined with smart mansions and expensive villas. The area is a good choice for those who look for a quiet and orderly environment. Paddington is just a stone throw away making speedy access to Heathrow extra easy.
Find hotels in Maida Vale and St. John's Wood >
St. Pancras
The St. Pancras area is a busy transport hub. Three important railway stations are located here: St. Pancras train station, Euston and King's Cross stations. Eurostar services to Paris and Brussels leave from here. Ideal location if you arrive by train or plan to do day trips to continental Europe or the rest of the UK.
Notting Hill
The area became world famous thanks to the eponymous film with Hugh Grant and Julia Roberts. Notting Hill is an affluent cosmopolitan neighborhood with sizable Victorian houses, high-class shopping and chic dining options. Its weekend markets and antiques shops make Portobello Road a great spot to visit and take a stroll.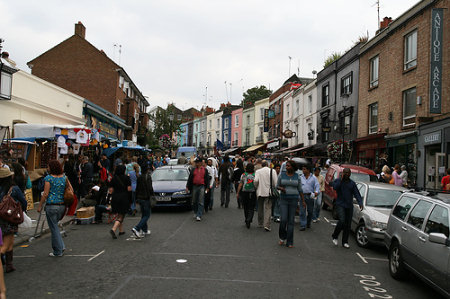 Bayswater and Paddington
These lively multicultural residential and business neighborhoods offer a good choice of affordable accommodation and restaurants. Shopping opportunities are also plentiful along Queensway and Oxford Street. Paddington train station gives easy and speedy access to Heathrow. If you plan to make daytrips to Oxford, Windsor, Bath or Bristol proximity to Paddington is an advantage. Bayswater makes a smart choice for visitors looking for a quiet neighborhood for sleeping with easy access to London's main attractions.
Marylebone
Marylebone is an affluent, inner-city area of central London. It is mostly residential with many medical and dental offices. Some of its best known features are Madame Tussaud's, the splendorous Georgian Regent's Park and the London Zoo. Along Edgware Road visitors can enjoy a meal in a number of ethnic restaurants representing, among others, Turkish, Lebanese, and Iranian cuisine.
Soho
Soho is a vibrant and trendy area with full of energy. It is definitely the place to be if you want to be close to the buzz. Soho leads a contradicting double life being both a Red Light district, and a respectable drinking and dining area. Visitors can enjoy a wide variety of cuisine here. Next to top restaurants it features interesting pubs, theatres and a rich nightlife. If you want to go out in the evening, perhaps go to party, book your hotel in Soho or near by. Tourists who prefer quiet and calm environments should however look for a different neighborhood for their hotels.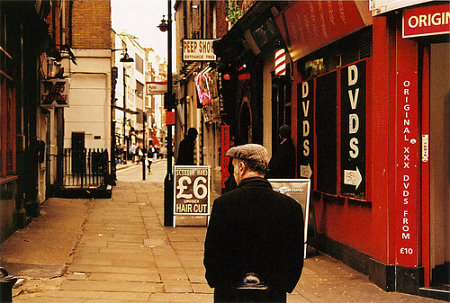 Bloomsbury
This leafy neighborhood is an ideal pick for those who look for a charming environment. It is well suited for sightseeing. A few important landmarks are in the area (British Museum, University of London) and the rest of the central city is easily accessible. Finding a restaurant for dinner after a tiring day is not a hard task. Charlotte Street offers good alternatives. Shopping enthusiasts may also like Bloomsbury for its proximity to Oxford Street.
The City
The City is London's business district. As such it is ideal for business travelers. The area should not be neglected by holiday travelers either, as it includes dozens of ancient churches and monuments, the Museum of London, and the Tower of London. The City is very busy during the day and offers top quality lunchtime dining.
Mayfair
Mayfair is an affluent neighborhood characterized with large, impressive 18th century houses. Many of its residents are fabulously wealthy foreigners with Arab, American and East Asian origin. Mayfair holds some of London's first class hotels, as well as Bond Street the most expensive shops. If you are looking for a luxurious hotel, Mayfair is one of the areas to consider. Although tucked-away pubs, restaurants, and shops offer a more affordable side to the neighborhood, budget travelers are better off focusing on another area.
Westminster
Westminster gives home to some of London's best know institutions: the Houses of Parliament, the Big Ben, Westminster Abbey, and Tate Britain. The area is busy during the day and quiet by night. It is a good choice for those who want to stay home and relax in the evenings.
Southwark – Waterloo
This area is located on the South bank of the Thames. Southwark is packed with must see tourist sites that draw so many tourists to London. These include the Tower Bridge, Shakespeare's Globe, Tate Modern and the London Eye. The Borough Market is a must visit for gourmet travelers. Easy access to the center of the city makes it an ideal hotel location for holiday travelers.
Find hotels in Southwark – Waterloo >
Kensington
Upscale Kensington is a residential neighborhood renowned for its palace and gardens, the excellent Natural History Museum and the Science Museum. If you fancy chic boutiques and expensive restaurants, Kensington is a place for you.
Chelsea and Knightsbridge
A bit farther away from the main action, both Chelsea and Knightsbridge are upscale areas with expensive houses. Great restaurants, specialty shops, and boutiques line trendy King's Road. If possible, Knightsbridge is even more elevated in shopping status with its iconic Harrod's.
Find hotels in Chelsea and Knightsbridge >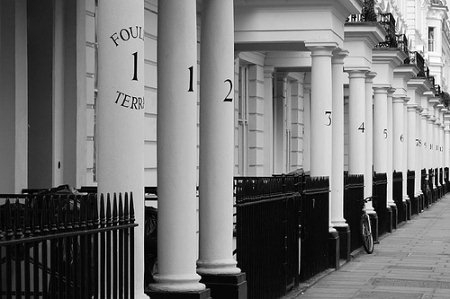 Victoria
This is a commercial and residential area. It consists predominantly of commercial property, private and social housing, with retail uses along the main streets. The area is dominated by Victoria train and coach station. Although it is not the best choice for hotels from an aesthetical point of view, its proximity to major tourist attractions, such as Buckingham Palace, Westminster Abbey, St. James's Park, makes it convenient for sightseeing. If a charming environment is important to you, it is recommended that you choose a different area for you hotel.
Earl's Court
The area around Earl's Court exhibition center provides a good selection of budget and mid-range hotels. Good underground links to central London are also a plus. Budge and price conscious travelers should consider the area when looking for a hotel.
Which London neighborhood do you prefer to stay in? Tell us in the comments
Photo credits (in order of appearance): Idhren (featured photo), Bernt Rostad, Arty Smokes, JonasPhoto
About 8 years ago John
Tags: hotel neighborhood guide, London, london neighborhoods, UK, United Kingdom
If you liked this post, share it with your Friends: