How to get to Güell Park
Wednesday, December 1st, 2010, 8:44 am
Going to Güell Park seems a bit challenging to first time visitors to Barcelona. This post explains the alternatives in details.
Best Way (closest)
L4 Metro and Bus 116
Take L4 metro to Joanic station. Change there to Bus 116. The bus stop is located just around the corner on Carrer de l'Escorial.
From the City Center
Take Bus 24 from Placa Catalunya
From the city center (Placa Catalunya), take Bus 24. It stops right in front of El Corte Ingles. Get off at bus stop Torrent de les Flors. Cross the road (Travessera de Dalt) and take Carrer de Larrard uphill. It leads right to the entrance of Güell Park.
If You Don't Mind a Little Walk
Metro L3 to Lesseps, follow sings
If you don't mind a little walk, take Metro L3 to Lesseps subway station. Exit the metro and follow the street sings to Güell Park. It takes about 15-20 minutes to cover the distance. Be reminded however that it involves moderate uphill walking.
Did you enjoy Güell Park? What is your favorite spot? Tell us in the comments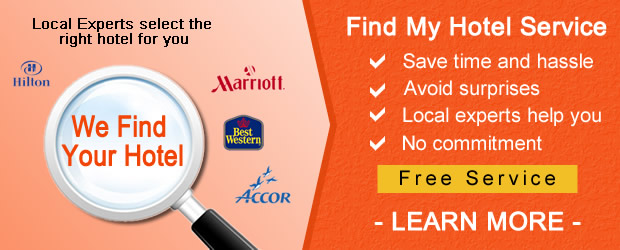 Photo credits (in order of appearance): Mountainbread (featured photo)
About 8 years ago Luka
Tags: Barcelona, getting to guell park, guell park, spain
If you liked this post, share it with your Friends: