November weather in Barcelona
Wednesday, October 13th, 2010, 12:56 pm
November weather in Barcelona is hard to predict. It is not as constant as the summer months.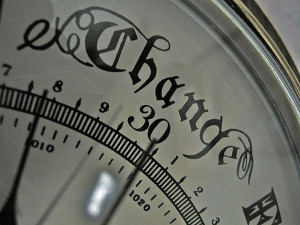 Early November can be very pleasant. If October is warm, it may even be possible to swim in the surrounding seas. The month gradually cools down from somewhere 18-20 °C to 10-15 °C (from 64-68°F to 50-59 °F). Most days are sunny with clear skies (approx. 15-18 days). The rest of the month falls in two categories: (1) sunny with light cloud and (2) overcast with thicker cloud.
During the night it cools down below 10 °C (50 °F). November is a rainier month. It can rain on some days; however it is quite unlikely that it rains all day long.

In general, November is still a good month to visit Barcelona. The weather is still nice with good probability, less tourist come to the city, and hotel prices tend to go down. As far as packing clothes is concerned, be prepared for both mild fall weather and cooler/rainier days.
About 9 years ago Luka
Tags: Barcelona, november, spain, weather
If you liked this post, share it with your Friends: