TOP 5 Reasons to Travel to Barcelona in October 2010
Monday, September 20th, 2010, 3:16 am
October is one of the best times to visit Barcelona. In this post you find the TOP 5 reasons why you should travel to the city in October 2010.
1. Weather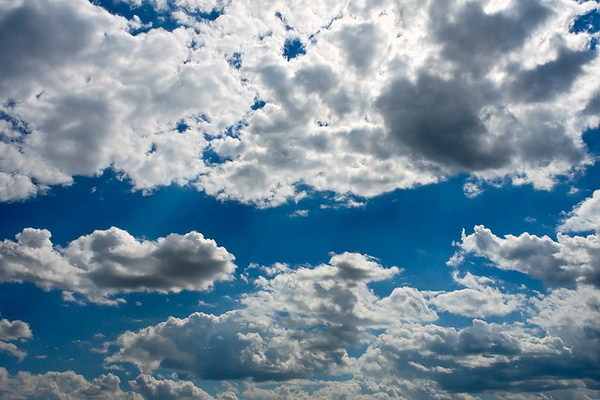 Photo: Horia Varlan
The weather is one of the main reasons why you should consider travelling to Barcelona in October. The hot days of summer are gone and the weather becomes very pleasant. You can expect temperatures around 70°F/21°C during the day. The days are mostly sunny with low chance of rain.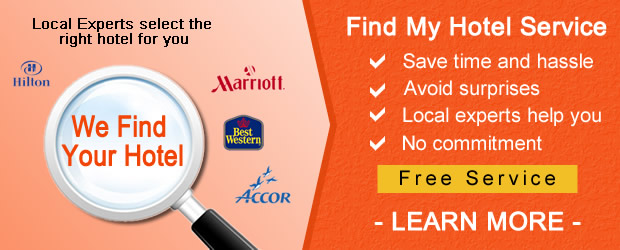 The conditions are perfect for sightseeing (Preplanned Barcelona City Guides for 1, 3 and 5 days).
If you are lucky, October is your last chance to enjoy a swim in the surrounding seas. However it is highly dependent on the actual weather.
Typical weather in Barcelona by months.
See what the current weather in Barcelona is like and what you can expect in the next couple of days.
2. LESS TOURISTS
Unless you like to stand and wait in lines for hours, October is ideal for sightseeing not only just because of the weather. Much less tourists come to the city. Lines are shorter and hotels lower their rates compared to the high season of summer.
3. FOOTBALL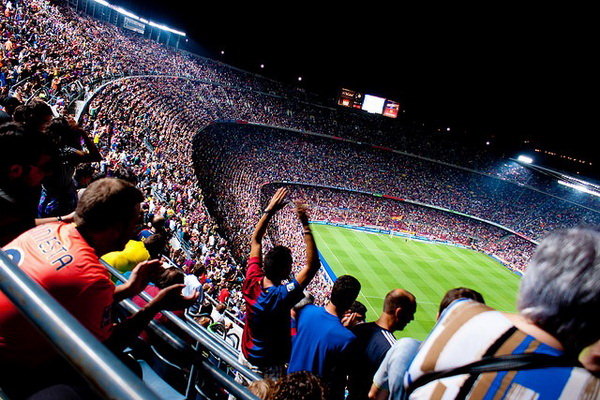 Photo: RiOTPHOTOGRAPHY.com
The Spanish Major League (Primera Division) starts in September. If you are a fan you can cheer live for the defending champion, FC Barcelona. Or try to prevent them from winning with your booing or vuvuzela.

Joining die hard FC Barcelona fans in a bar or café is also a great experience. They live and die for the game.
4. CASTANYADA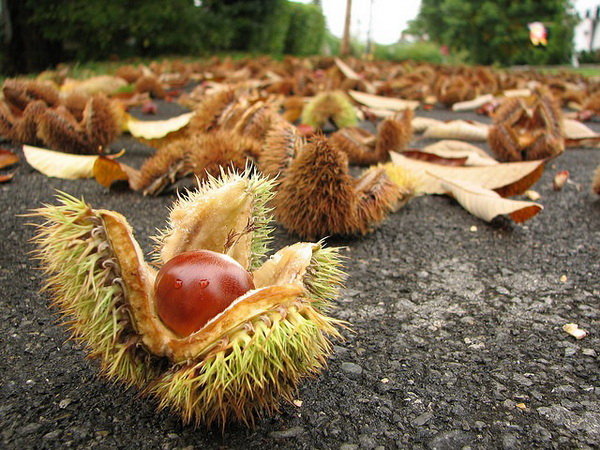 Photo: Camera Slayer
Do you like chestnut? If yes, you need to visit Barcelona in October. Instead of Halloween, take part this year in a typical Catalan fiesta: La Castanyada or the day of the chestnut.
Instead of pumpkin try some roasted chestnuts, sweet potatoes, sweet wine or panellets, some of Catalonia's most traditional and seasonal dishes. Panellets are small, varied candies made of marzipan, almonds and pine nuts; a Catalan staple.
The streets and bars do buzz as the next day is another holiday; it is also the Day of the Dead.
5. EVENTS in October 2010
Oct 7 – The NBA comes to Europe – LA Lakers vs FC Regal Barcelona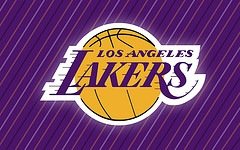 If you are a basketball fan, you are coming to the city at the right time, not to mention if you are an LA Lakers supporter. NBA comes to Europe. And the defending NBA champ will play against FC Regal Barcelona. Will Kobe be happy at the end? What is your guess?
When: 7th October 2010, 19.00h (time TBC)
Where: Palau Sant Jordi (Montjuic)
October 7-17 – Sitges Film Festival 2010

SITGES International Fantastic Film Festival of Catalonia is a fantasy film festival. Some claim it to be the the No.1 in its category. The Sitges Festival is a stimulating event with presentations, exhibitions and screenings of fantasy films from all over the world.
Such stars visit the festival as Quentin Tarantino, Jodie Foster, Jon Voight or Sir Anthony Hopkins.
Sitges is situated some 40 km south of Barcelona. Map and venues
Read more about the festival.
Official website of the Festival.
October 17 – Barcelona Triathlon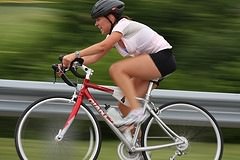 Are you in shape? Join or support the contestants of the Barcelona Triathlon. Entries are open until Sept 24.
Study the race course here
Official site of Barcelona Triathlon
October 21-24 – Barcelona Rally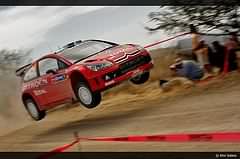 Learn more about Barcelona Rally on the official website.

Be mindful that Oct 12 is a national holiday in Spain. Holiday opening hours are applied on this day. Review the full list of national holidays in Barcelona.
Photo Sources:
LA Lakers photo by RMTip21
Triathlon photo by indywriter
Rally photo by Alexeisol
Sitges Film Festival photo by official website
About 9 years ago Luka
If you liked this post, share it with your Friends: