Barcelona Club – Part 1
Thursday, August 26th, 2010, 6:00 am
Barcelona has a great night life. If you want to do some parting on your trip, you made a great choice choosing Barcelona. In this article you find some of the best clubs of the city. Have a great party.
Barcelona Clubs on a Map
(click push-pins for more info)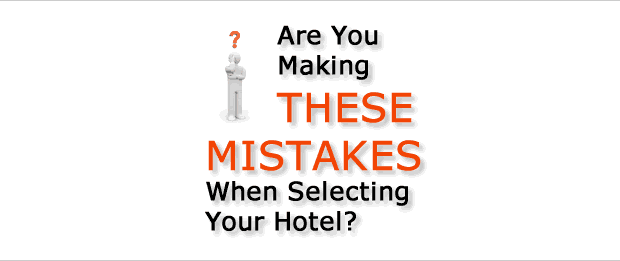 1. Marula Café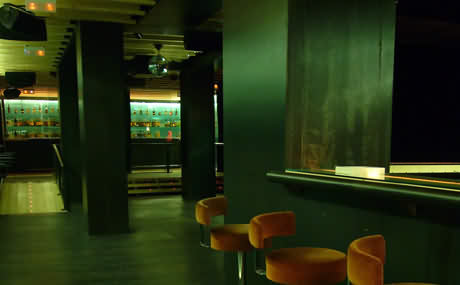 Music: Dance, R&B, soul & funk
Address: C/Escudellers 49, Barcelona
Open: Mon-Thu and Sun 11pm-5am; Fri 11.30pm-6am; Sat : 9.30pm-6am
Admission: Free-€10 (incl 1 drink)
Website: http://www.marulacafe.com/
Review by TimeOut Barcelona
Grown-up clubbers were thrilled when the popular Marula Café in Madrid announced it was opening a sister club in Barcelona, and it hasn't disappointed. The musical policy is what is known in Spain, somewhat uncomfortably, as música negra – a fairly useless label that in this case ranges from Sly and the Family Stone to Michael Jackson via Fela Kuti, but is a byword for quality and danceability. On Saturday nights musicians play from about 9.30pm. Admission is fairly randomly charged, but seems not to apply if there's no queue. Source>
Review by Spotted by Locals
A pleasure dome filled with cheerful black music that combines elements of house, disco, funk, soul, hip-hop and rare grooves.
It has the perfect atmosphere to reach the state of being completely carried away by unreasoned passion and unrealistic expectations of blissful rapture without positive relationship growth or development between an obsessor and an object of desire with a playful behavior intended to arouse the courtship dance. Source>
Atmosphere of the Place
2. Dio Bar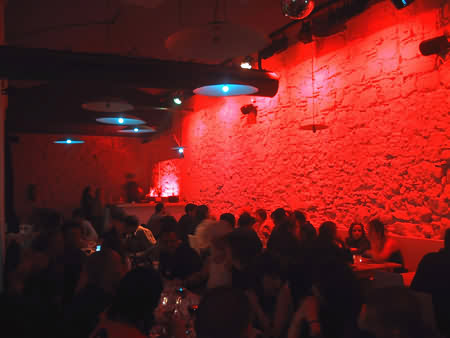 Music: R&B, soul & funk, World, DJ
Address: C/Marquès de l'Argentera 27
Open: Fri-Sat 11pm-3am
Addmission: Free
Website: http://diobar.imingo.net/index.htm
Review by TimeOut Barcelona
The basement of a Greek restaurant is the unlikely setting for this cosy and wildly popular club. There's no plate-throwing but instead, from Thursday through to Saturday night, it becomes a temple of funk, soul and assorted Latin beats as DJ Fred Spider hits the decks.
For something to eat beforehand, try Dionisus, the Greek restaurant upstairs. Source>
Review by BarcelonaRock.com
Dio Bar is a Pre-club bar in the basement of Dionisos Greek restaurant, near Parc de la Ciutadella. DJs play soul, funk, latin, jazz from Thursday to Saturday, 10pm to 3am. Source>
Atmosphere of the Place
3. La Terrrazza
Music: House, Dance, Big name DJs
Address: Poble Espanyol, Avda Marquès de Comillas
Open: Thu-Sat 12am-6am (May-mid Oct)
Admission: €15 (incl 1 drink)
Website: http://www.laterrrazza.com/
Review by TimeOut Barcelona
Gorgeous, glamorous and popular (with the young, hair-gel-and-heels brigade), La Terrrazza is a nightclub that Hollywood might dream of. Wander through the night-time silence of Poble Espanyol to the starry patio that is the dancefloor for one of the more surreal experiences that it's possible to have with an highly priced G&T in your hand. Gazebos, lookouts and erotic paintings add to the magic, and if the music is mostly crowd-pleasing house tunes (the occasional big-name DJ, though no one truly fabulous), so what? That's not really what you came for. Source>
Review by BarcelonaRock.com
La Terrrazza is an open-air club located in Poble Español of Barcelona. It opens only during summer months and it is a replica of a traditional Mallorcan villa. It programmes parties and house music DJ sessions. Source>
Atmosphere of the Place
About 9 years ago Luka
Tags: Barcelona, Barcelona clubs on a map, Clubs, Night life, Where to go party
If you liked this post, share it with your Friends: