New Year's Eve in Barcelona
Friday, November 19th, 2010, 8:54 am
Are you thinking about going to Barcelona for New Year's Eve? Do you prefer a quiet night or are you looking for wild parting? See which Barcelona offers.
Family Event
Quiet night, no wild partying
One of the biggest misbelief about Barcelona is that New Year's Eve is huge here with wild parties. The reason behind it could be that the city has a reputation for lively nightlife. In reality New Year's Eve is a family event. Relatives and friends get to gather at home and spend a peaceful, quiet night in each other's company.
Grape Eating Tradition
People eat 12 grapes with each bell strike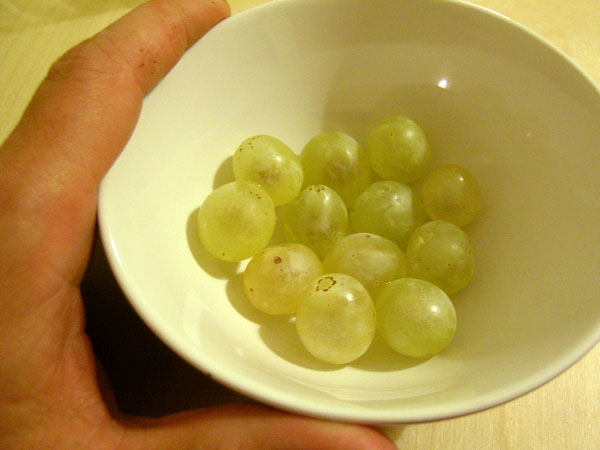 Spanish follow "the twelve grapes of luck" (Las doce uvas de la suerte) tradition since 1909. At midnight Dec 31 people eat 12 grapes with each bell strike. According to the tradition, this will bring prosperity in the coming year. The tradition came to life when grape growers in Alicante thought of it as a way to reduce the large production surplus in that year.
No Organized Events
You will not find fireworks or open air concerts
It comes as surprise to many visitors that there are no organized or special events in Barcelona on New Year's Eve. Fireworks or street concerts are not organized.
The people who party on the streets are mainly tourists who oftentimes get quite drunk. They like to gather on Plaza de Catalunya or wonder along La Rambla. One year things got a bit out of control with much bottle breaking. Since then the police pays more attention and became less tolerant to such violent and unwanted partying. Locals dislike that kind of behavior and feel that such tourists ruin the intimate atmosphere of New Year's Eve.

Special Dinners
Some restaurants offer special NYE dinner
If you want to make your New Year's celebration in Barcelona special, one of the best options is to book a table in a good restaurant that offers a special New Year meal. Prices tend to be rather high on these days. Be prepared to pay no less than 100 EUR. Make sure that you make your reservation well in advance.
Bars and Clubs
Many bars close, parties after midnight
There are parties of course in Barcelona on New Year's Eve. After the family programs young people go to parties. These, however, do not start until late after midnight. Many bars close down early, so heading to a club would be a better option.
Conclusions
Come if you are after a quiet evening
If you are looking for wild partying, Barcelona might not be the best destination to travel to on New Year's Eve. Do come though if you want a quiet night and maybe enjoy a nice special New Year's Eve menu in a great restaurant.
Photo credits (in order of appearance): maxxtraffic (featured photo), Ibán
About 8 years ago Luka
Tags: 12 grapes tradition, Barcelona, new year's eve, spain
If you liked this post, share it with your Friends: